Shakespeare Invents Words
Today, UH theatre director Sidney Berger watches as Shakespeare invents words. The University of Houston presents this series about the machines that make our civilization run, and the people whose ingenuity created them.
If  Shakespeare were alive today, he'd be earning over $50 million a year in royalties. In the most successful form of theatre ever created, he fulfilled a need for expressive language -- language to articulate our deepest needs. We're tongue-tied by comparison, in our electronic age. Sound bytes replace paragraphs. Ben Jonson, Shakespeare's contemporary said, "Speak that I may see you." Well, you and I often see without listening.
For the Elizabethan play-goer, the appeal was largely to the ear. Of course competition for customers was as fierce as Broadway is today, and it wasn't just to see Lear or Hamlet; crowds cheered to see the whipping of a blind bear attacked by vicious dogs or to quote a billboard of the time, "wearie a bull dead at the stake." Yet, at the same time, a letter written by a common sailor to Queen Elizabeth pleading for a raise in pay says, "..For as you know, our lives are crowned with the feathers of death." Who writes like that today?
It seems astounding that the same era that took pleasure in setting dogs against blind bears offered Shakespeare's language to spell-bound audiences. But this was an age when books of verse were the equivalent of our best-sellers. Have we lost that gift of lyrical articulation? When a student recently passed me in the hall, I said, "Hello, John." "I'm fine," he replied, so used to formula language that he assumed what I had not even said. 
Londoners were hungry for words. Elizabethan theatres had almost no scenery and no lighting beyond the afternoon sun. Language had to provide the imagination with images the plays required. Radio once did the same. The sounds of The Shadow or Hop Harrigan lit the fires of my mind. Today, fed by spectacle, I fear we've let our rich imaginations lie dormant.
The English language in Shakespeare's time thrived in richness and invention, and he helped drive that wave of linguistic change. It was he who invented such familiar words as accommodation, assassination, dexterously, dislocate, indistinguishable, obscene, pedant, premeditated, reliance, and submerged, among others.
He also created a remarkable array of phrases that still serve us, every day. Noted critic Bernard Levin summed it wonderfully well when he said, 
If you can't understand my argument and declare 'It's Greek to me,' you are quoting Shakespeare. If your lost property has vanished into thin air; ... if you have been tongue-tied, a tower of strength, or in a pickle, if you've, slept not one wink ... laughed yourself into stitches, ... if you believe the game is up and the truth will out even if it involves your own flesh and blood, even if you bid me good riddance and send me packing, if you wish I was dead as a doornail, if you think I am an eyesore, a laughing stock, the devil incarnate ... bloody-minded or a blinking idiot then you are, as good luck would have it -- quoting Shakespeare.
I'm Sidney Berger, at the University of Houston, where we're interested in the way inventive minds work.
(Musical flourish)
---
R. McCrum, W. Cran, and R. MacNeil, The Story of English. 3rd Revised ed. (New York: Viking Press, 1986): See pg. 99 for the Levin quote.
Sidney Berger is the Director of Theatre at the University of Houston, founder and Producing Director of the Houston Shakespeare Festival, co-founder and producer of the Children's Theatre Festival, Dr. Berger also co-founded the Shakespeare Theatre Association of America and served as its first president. He has directed over ninety productions on the UH campus, as well as over twenty-seven productions for the Shakespeare Festival. He has also been represented by plays he has directed throughout the city, notably at the Alley Theatre, where he served as associate artist, with many productions. As Artistic Consultant at Stages Repertory Theatre, he has directed many plays including Edward Albee's All Over with Mr. Albee in attendance. At Theatre Under the Stars, he directed the fortieth anniversary production of My Fair Lady with Noel Harrison. He serves on the board of London's Shakespeare's Globe and has received the university's highest honor, the Esther Farfel Award. In 1997 Dr. Berger was elected to the College of Fellows of the American Theatre.
The musical flourish at the end of the audio track is from Great Shakespeare Films Cinema Gala Track 1 Henry V (The Battle of Agincourt). Music by William Walton, London Festival Orchestra, Stanley Black Conductor, London Records 421268-2, 1963.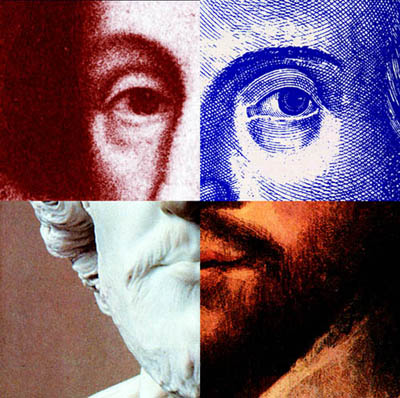 (Image courtesy UH School of Drama)